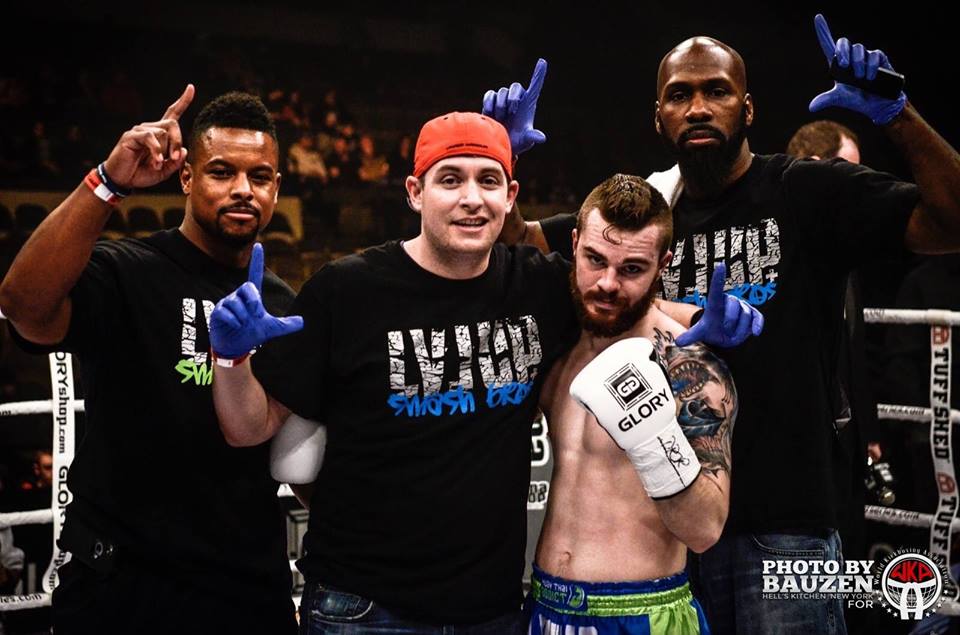 Glory 19 was a huge Step for Kickboxing here in the US. As Glory World Series looks to expand it's brand here in the US, and begins to run events outside of major cities, it not only gives different regions a chance to shine, but also gives America a chance to show Glory that we have have World Class Kickboxers. This event was made possible hugely in part to WKA North American President Brian Crenshaw. Brian was instrumental in the matching making process for the undercard. When these large shows visit a new region it's always helpful for them to collaborate with a a local promoter that knows how to create a strong undercard to create a foundation for the rest of the show. We were honored to have tow of our fighters on this show from Level Up. 
Representing us, Patrick Rivera, and Jared Tipton, also known as the Smash Bros. Patrick and Jared have competed on quite a few shows together now. Including Lion Fight when they have visited the East Coast. As it stands, Level Up is the only gym in Maryland to have two fighters compete on the same show and win on both Lion Fight and Glory World Series. 
Both Jared and Patrick won Unanimous Decisions in their fights, and our good friend Francois Ambang took home a huge Knockout victory. This was an incredible night for Level Up, and the DMV all around! Jared and Patrick will ride into battle again together making their Professional Debuts on the Trinity Kickboxing Card in New Jersey April 25th!! 
Thank you to everyone that came out to support!! We sold 100 Tickets to this show! Thank you to Capital MMA and Champion Boxing for coming out to support us and picking up tickets from us! You guys rock! 
A huge Thank You to our Sponsors! 
Main Street Barbershop Elkridge MD