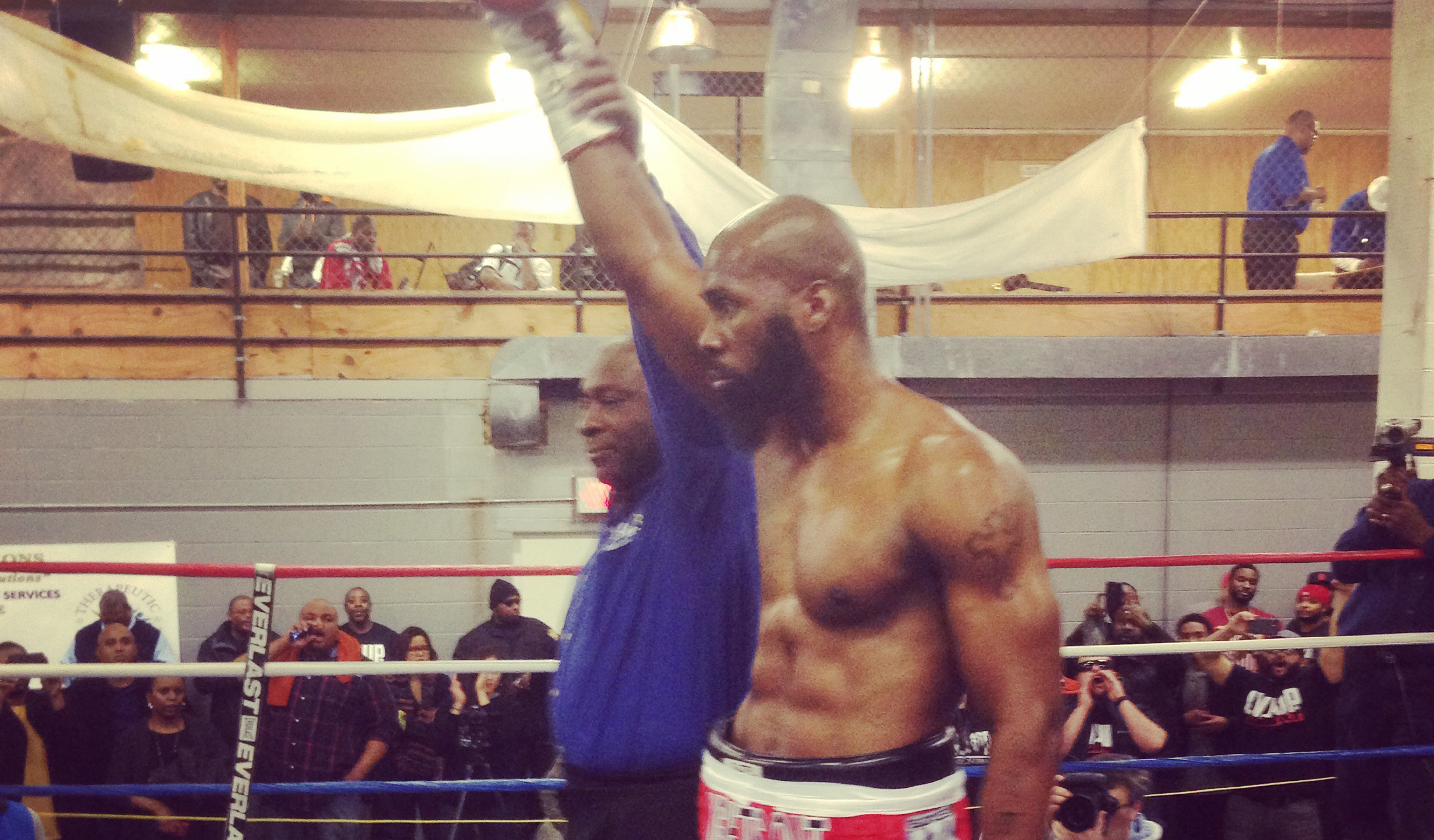 BOWIE, MD., March 31, 2015 / —Fighting out of Level Up Boxing & Fitness in Bowie, Maryland, Heavyweight Luther "Lights Out" Smith made his professional boxing debut this past weekend. He knocked out his opponent 1 minute, 39 seconds into the first round. Smith's debut bout was the Co-headlining fight of the Bulldog Brawl, held at the ABC Sports Complex in Springfield, Virginia on Saturday, March 28th. The event was presented by RBA Promotions and Jeter Promotions.
Smith is currently 36 years old, but has already accomplished more in his short 3 years of training than many fighters half his age will accomplish their entire careers. As an amateur, Smith was a 2014 WKA Silver and Bronze World Medalist, the 2014 WKA North American Kickboxing Champion, the 2014 Revolution Series Muay Thai Heavyweight Champion, and the 2013 Jeter Promotions Maryland State Boxing Heavyweight Champion. One of his previous knock-outs was featured on AXS TV's Inside MMA in October.
"Age is just a number," explains Smith, who just recently left a comfortable government position to pursue his dream of becoming a Professional World Champion Fighter, "You can do anything you want to do if you truly want to do it. You just need to be willing to put in the work and dedication."
Smith is a driving force behind the entire Level Up Boxing & Fitness Fight Team, which includes several more North American and World Champion fighters. Over 100 spectators showed up just to witness his professional debut.
"He is the heart and soul of our family," explains Level Up Head Coach Jason Farrell, "Nobody cheers louder or motivates our team the way Luther does. To be as good as he is at his age—at any age, really—is incredible."
Smith plans to make professional debuts in Muay Thai and Kickboxing in the near future.
Check out Video and Pictures from Luther's  Debut below: