JASON FARRELL / OWNER & HEAD INSTRUCTOR
Jason Farrell began his journey in Martial Arts when he was 6 years old in Bowie Maryland. Starting off in Tae Kwon Do and eventually earning his Black Belt by the age of 12. He spent 3 of those 6 years in competition and was undefeated in all his matches. Jason moved on to trying many different Martial Arts over the years hoping to find one he could stay with forever, including Kempo, Kyokushin Karate, Silat, and even spent 2 years in Kendo. The one Martial Art that Jason would always seek out was Muay Thai. Over the years he would find many schools that "claimed" they taught Muay Thai but after participating in the classes Jason always felt they were mostly Karate classes repackaged as Mauy Thai.
It's important to Jason to find systems that flow naturally with each individual. You cannot pigeon hole everyone into the same style for a couple reasons. Not everyone fights the same way; we have different body types, stances, athletic abilities, etc. Also, if your whole team has one style it can be figured out and beaten. If every student that walks through the door gets the same thing, then we are basically building a factory of clones. It's important that each student's training is as unique and special to them as it is to Jason.
Jason began his Coaching career at an MMA gym in March 2008. Shortly after he was brought on to teach the Muay Thai/Kickboxing program at another larger Mixed Martial Arts gym. He spent 5 years as a Coach at both of these gyms before opening Level Up. Level Up would become one of the first All Striking gyms in the DC, Maryland, and Virginia area. Since opening Level Up, Coach Jason has lead his fighters in over 100 fights. Since Level Up has been opened; Jason has produced:
Undefeated Amateur Heavyweight Boxing Champion

WKA National Champions

WKA Kickboxing World Gold Medalists

WKA Muay Thai World Gold Medalists

WKA Kickboxing World Silver Medalists

WKA Muay Thai World Bronze Medalists

A Heavyweight Revolution Fight Series Muay Thai Champion

Multiple fighters fight on Lion Fight Promotions

MMA Fighters competing for Shogun Fights

Only Gym to ever have 3 Fighters at WKA Worlds (All Double Medaled)
Coach Jason is now one of the areas sought after striking coaches. Multiple Pro Fighters from MMA gyms are now working with him privately to improve their striking abilities. He was one of the Team USA Coaches in 2014 for the Unified WKA/WTKA  World Championship in Tuscany Italy. The Team would go on to bring home 16 Gold, 17 Silver, and 6 Bronze Medals, 6 of those Medals including 2 Golds belonged to Level Up.

"I'm a detail guy. To me it's all about technique and strategy. I teach my students HOW to fight, I teach them how to be able to think and adjust in the ring. You can go to any Martial Arts school in the world and they can teach you every move there is, but if they can't teach you how to put them together you are wasting your time."
D'ANGELO KINARD /  HEAD STRENGTH & CONDITIONING COACH
One of the most sought-after strength and conditioning experts in the country, Coach D has amassed more than 13 years of training experience. He has worked with a variety of clients including professional athletes, fashion models, SWAT team members, champion bodybuilders, NFL cheerleaders, musical artists, radio personalities, rehab/recovery patients, pre/post-natal mothers, and several sports teams. His approach to training is innovative and comprehensive. Emphasis is placed on the mental component of health and wellness as much as the physical. The fresh perspective has set him apart in the industry.
A student of the martial arts for over a decade, D'Angelo was selected to become the Strength & Conditioning Coach for Team Lloyd Irvin, America's top Brazilian Jiu-jitsu team.  His work with some of the top martial artists in the world has created demand for his expertise around the country and internationally. Coach D has personally trained 5 BJJ World Champions, as well as many professional MMA fighters and veterans of the UFC/Strikeforce.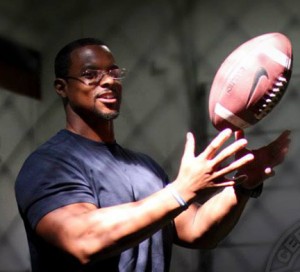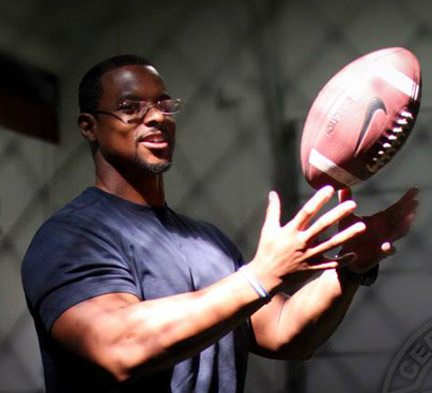 In addition to his experience in the martial arts arena, D'Angelo has also coached many male and female bodybuilders and fitness competitors. He has designed training programs and diet plans that have propelled amateurs into the professional ranks.
Placing the needs of his clients first is the foundation upon which D'Angelo has crafted his brand, business, and reputation. Advanced Sports Performance operates by the mantra "Your Workout Is My Warm-Up!". This philosophy adopts the creed of constant improvement and never growing satisfied with the success of yesterday. Coach D's sole focus is assisting individuals in the achievement of their goals and helping them to define new ones.

"Health and Fitness is a process that must be adopted as a life change, not a short-term solution."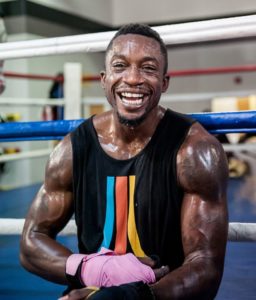 Shadeed Ali
Personal Trainer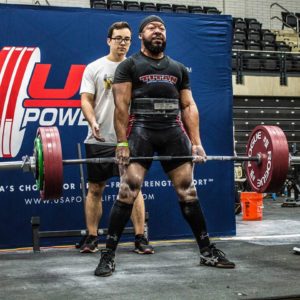 Mike Clark
Personal Trainer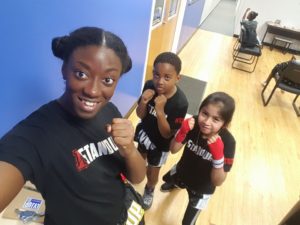 Briana Corbin
Striking Coach / Administrative Assistant
Marcus Dickerson
Personal Trainer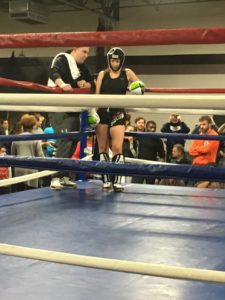 Stephanie Foris
Administrative Assitant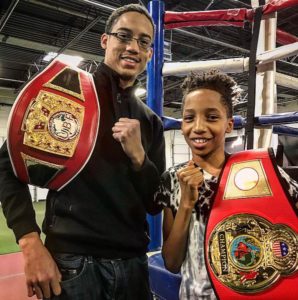 Myke Fox
Striking Coach / Personal Trainer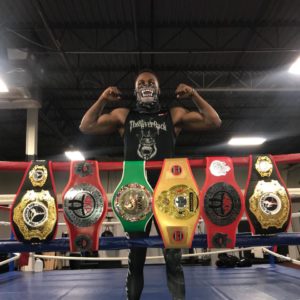 Gary Mack
Striking Coach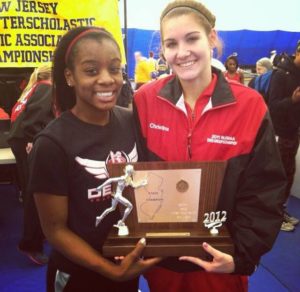 Dominique McDuffie
Personal Trainer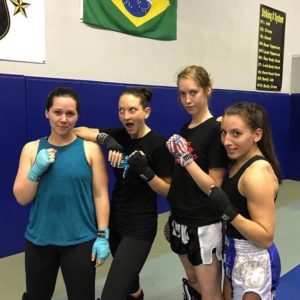 Dallis Newman
General Manager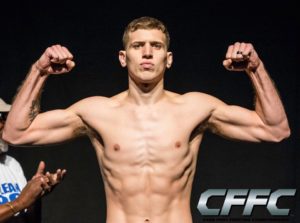 Patrick Rivera
Striking Coach / Personal Trainer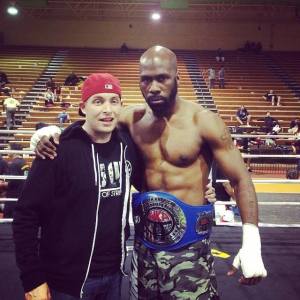 Luther Smith
Striking Coach / Personal Trainer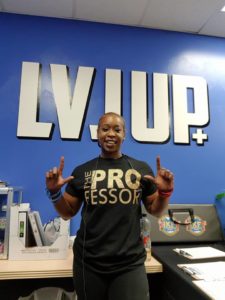 Nikita Steward
Administrative Assistant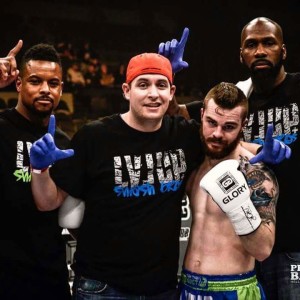 Jared Tipton
Striking Coach / Personal Trainer
Kenneth Wright
Personal Trainer